Sometimes series of books can get a bad reputation for not being good literature. Some may deserve this reputation just as some non-series books are not good literature, but there are some excellent choices available that can help you encourage a love of reading in your children.
A good series takes you upward and inward, exploring the story in new ways. It expands the characters and helps you feel like a part of the experiences and lets you vicariously live the adventures. Series can help fuel the hunger for reading by building excitement and anticipation for the next book in the series, no one likes a cliffhanger afterall. For some children this is as simple as offering them the first book to read; but for those that do not even want to get started you might try a read aloud. You can read the first book in a series aloud and once their interested provide the others for them to read on their own.
When I was a child I loved reading mysteries! There are several series that I loved then and have had the pleasure of introducing to my children. It has been fun watching them learn to love the characters as much as I did. The Boxcar Children are short chapter books that are so much fun. The children have grand adventures. I prefer the original ones that were written by Gertrude Chandler Warner to the later ones that were written by other authors.  Probably my favorite series of all time is the Mandie series. I would read these so fast that my mom could not keep up with purchasing them. I loved feeling like I was right there with Mandie as she went on adventures and solved mysteries. Later I even visited historical Moses Cone Manor because scenes from a Mandie movie were filmed on location. There are Christian messages throughout the series.
Some series are perfect for new readers. They are short, easy to read, and have the same characters which can make it easier to follow along for young readers who are still working on decoding words.  The Billie B. Brown series is a great example of a series that works well for newer readers. Fancy Nancy is another one that my daughter really enjoyed when she was first reading on her own. In that series Nancy likes to use new  'fancy' words which she then explains. It is a great way to build vocabulary in a fun way.
Some series have stood the test of time and became classics in their own right. One of our family favorites to read aloud, and that my son enjoys reading on his own is the Chronicles of Narnia. This series by C. S. Lewis is full of adventures and lessons. It is a great analogy of the story of Christ wrapped into a wonderful and fun fantasy. Our family enjoyed this book so much that we are often quoting various lines in our day-to-day life; I may have even hidden a few in this blog. The  Little House series is another series that I remember from my reading as a child. This series can make you long for 'simpler' times and while making you appreciate all of the luxuries of today.  These like the Chronicles of Narnia are longer chapter books that are probably best enjoyed by stronger readers or as read alouds.
Two great series of biographies are the Christian Heroes Then & Now and the Who Was.. series. The Who Was..  series are shorter easy to read chapter books but even my sixth grader who can read much more difficult books still enjoys them. The Christian Heroes Then & Now books are longer and more in-depth. My son reads these frequently on his own and I use them for our missionary studies and to supplement our history studies as read alouds.  This series (along with several of the other ones I've mentioned) is also available on audible.
There are many more series including the Green Ember series, The Penderwicks, and Giada De Laurentiss' Recipe for Adventure that our family enjoys reading. Finding engaging books that keep the children begging for more is a great way to encourage a love of reading. There are series for all ages, tastes, and reading abilities. Even C.S. Lewis' dear friend penned a well known series that has found renewed interest-can you name it in the comments?   What is your family's favorite book series?
When you sign up for the Schoolin' Swag free resource library you will get a link and password to the library, we are adding to the library each month with new items. You will also get a bi-weekly newsletter email to keep you up to date on what we have going on.
This post may contain affiliate or referral links, including Amazon affiliate links. As always I will never recommend a product that I don't believe in and you will never be charged more for purchasing through our links. It does help pay for the costs associated with the blog.
Check out all of the other 5 days of homeschool blog posts and my guest post over at the Crew blog today: Encouraging Reading
SPECIALS!!!
I wanted to take a minute and let you know about two great deals going on this week that you don't want to miss.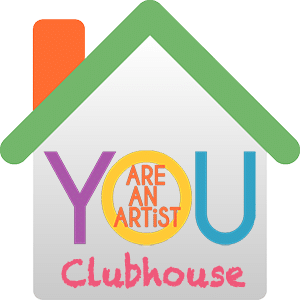 You Are An Artist Chalk Pastels has just opened up enrollment for the Clubhouse program (an annual membership). In honor of that the entire site is 25% off!!
Schoolhouse Teachers is doing a Huge Spring Sale that could have you set for curriculum for next year. Only $99 for your whole family! And as a bonus they will mail you a beautiful tote and a new print magazine. Check it out here.
Use Codes:  $9.95/month – Monthly Membership [Coupon: MONTHLYOPTION ] & $99/year – Annual Membership [Coupon: YEARLYOPTION ]