We really enjoy learning about history and feel that it is a vital part of our children's education. However, we do not want history to be about memorizing a bunch of dates and random facts, but an understanding of our past and how it shaped our lives today.  One of the ways that we encourage this love of history is by combining it with our love of reading.
There are some excellent history and historical fiction books that help us to really understand the 'story' of history. Some of our favorite historical fiction books are classics like Johnny Tremain and Number the Stars. We recently read, The War that Saved My Life, while we were studying World War II. They enjoyed it so much that I'm planning on purchasing the sequel, The War I Finally Won for us to enjoy as a family.
Historical Fiction for Homeschool
Through these historical fiction books the children have a chance to understand what if might have felt like to live through the historical events and in various times and places. It allows them to understand not just the facts but the emotions and implications of those events.
Of course our favorite historical fiction book is Heroes Next Door: Hornet 24. I am sure I'm a bit biased but it really is a great way to learn about what life was like for our men who served in the Vietnam War. And now for an interview with my favorite historical fiction author, my husband, Chris Peluso author of Heroes Next Door.

1) What made you decide to write a historical fiction novel?
We run a bookstore. A while back, we took in a huge lot of Vietnam era material.  I read a few of the memoirs and thought, 'these would be great to share with my son.' Unfortunately, the adult targeted content was far above his reading and maturity levels. Not long after that our next-door neighbor came home with a Vietnam era helicopter on a trailer. I saw an opportunity to connect the two in a way that would share some of the stories with younger readers and engage their interest and awareness.  I choose the historical fiction approach to allow freedom in story flow and bring elements together as I felt they worked best.
2) Why do you think reading historical fiction is beneficial to children?
I think it gives an opportunity to connect with an individual and experience history through their perspective, in a comfortable, low stress, enjoyable reading environment. It is so easy to be overwhelmed with history, facts, dates, statistics; historical fiction helps remind us that history happens to people, not just calendars.
3) What was your favorite historical fiction novel when you were a child?
I remember The Machine Gunners, by Robert Westall. It is set in England, during the Battle of Britain.  A group of kids find a downed German bomber and recover the tail gun. They then build and equip a small fort, preparing to defend Britain from the impending German invasion. I wasn't exposed to them when I was younger, but now I really appreciate the works of G.A. Henty.
4) Tell us a little about your novel.
So my book, Heroes Next Door: Hornet 24 follows two precocious kids as they interact with their next door neighbor, who just happens to own a Vietnam era helicopter.  The kids help refurbish the aircraft, during their time 'next door' they learn about Army aviation, duty, honor, respect, teamwork, and current events in the 1968-69 period. They follow Mr. Ed through a series of stories, trying to connect the men who flew helicopters with the war. One important theme explores the cost of war, both in lost opportunity and individual sacrifice, concepts that are easily lost when studying what I'll call macro-history.
5) Any teasers about future books?
 The business side of writing is tricky, editing, publishing, marketing; with this first book I had to navigate through those, that was a lot more complicated than I thought it would be. The writing part is really the easiest part for me. There's so many great stories out there picking which ones to explore next is really difficult, but, yes, I'm working on the next edition with a new set of characters in a new conflict. With a little support and interest, I can see several more after that. Please like and follow https://www.facebook.com/HNDHornet24/  @HNDHornet24 for updates plus bonus material/conversation starters.
We would love to answer any questions that we can about writing a book, historical fiction, or Heroes Next Door.
Check out all of today's other 5 Days of Homeschool Blog Posts: When College Isn't the Next Step
When you sign up for the Schoolin' Swag free resource library you will get a link and password to the library, we are adding to the library each month with new items. You will also get a bi-weekly newsletter email to keep you up to date on what we have going on.
This post may contain affiliate or referral links, including Amazon affiliate links. As always I will never recommend a product that I don't believe in and you will never be charged more for purchasing through our links. It does help pay for the costs associated with the blog.
SPECIALS!!!
I wanted to take a minute and let you know about a few great deals going on this week that you don't want to miss.
Today Apologia starts their big sale.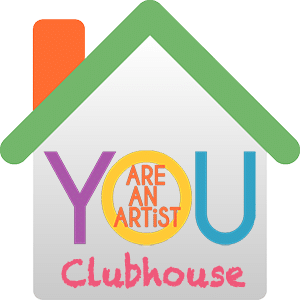 Schoolhouse Teachers is doing a Huge Spring Sale that could have you set for curriculum for next year.