Years ago when I first started homeschooling, I had visions of us all sitting curled up on the couch with me reading.  The children would be sitting quietly with their full attention tuned to what I was reading. Sound familiar? That vision was never our reality. Thankfully it did not take me long to figure out that my son was not going to sit quietly and contentedly for me to read. However, if I gave him something to occupy his hands, we could still enjoy many great books together.
This is what myth four in chapter 7 of the Read Aloud Family(aff) is all about. "My kids should be sitting still while I read aloud to them." For many children sitting still will actually make it harder for them to focus on what you are reading. By providing something for their hands (and sometimes bodies) to do their brains can more easily focus on the story. My daughter enjoys coloring, crafting and my oldest son tends to build with Legos or sketch in his notebook. My four year old will color, build with blocks, or play in a sensory bin. He even tends to wander around the room if I'm reading a chapter book but as long as he isn't disruptive we let him go. He will sit with me to read picture books with him and we talk about the pictures and the story.
Another myth that hits close to home is myth number two, "It only counts as reading aloud if you do the reading yourself." We love to listen to audio books while we ride. I can't read aloud in the car because I get car sick but a good story makes the miles go by quicker (and more peacefully). Sometimes this feels a bit like 'cheating' since I'm not actually doing the reading but the children are still getting the benefits of a read aloud. We have listened to many stories as a family while driving. In addition to the benefits of the read aloud (vocabulary, story, etc), it makes long drives so much more pleasant. I'm sure we aren't the only family who struggles with unrest during long car rides.  The children tend to ride more contentedly with less arguing when there is a story being told.
While all 5 myths are important, the one that I needed to hear most and that I'm still working on remembering is, "light books don't count." Light books most certainly count and can have a great many benefits. There are so many classics that I want my children to know, it can be hard to remember that it really can be beneficial to read light and fun books together as a family.  Like many things in life, there is a time and place for classics and a time and place for light and fun books. We recently read Mr. Lemoncellos's Library. The children, and myself, laughed through most of the book. It was fun to just enjoy a funny story together.
Remember it doesn't have to look like the picture in your mind, be an extended process (even ten minutes of reading is beneficial), be a classic book, or even be you doing the reading for your family to get the benefits of reading aloud. Don't wait for the perfect time or even the perfect book. Grab a book from your shelf and get started today! Which myth most resonated with your family?
Resource Library and Affiliate Disclosure
When you sign up for the Schoolin' Swag free resource library you will get a link and password to the library, we are adding to the library each month with new items. You will also get a bi-weekly newsletter email to keep you up to date on what we have going on.
This post may contain affiliate or referral links, including Amazon affiliate links. As always I will never recommend a product that I don't believe in and you will never be charged more for purchasing through our links. It does help pay for the costs associated with the blog.
Deals and Freebies!
FREE: Check out this great new FREE resource for classical and Charlotte Mason education! Classical Christian Education & Charlotte Mason. Great for folks already homeschooling or if you have friends that are looking into it!
FREE Poetry Pack from Write Shop! 20 Printable Activities and Worksheets, including: Practice exercises, brainstorming worksheets, poem planning worksheets, word banks, and colorful lined writing pages
You Are An Artist is having a 25% off sale this week on several of their programs including American Landmarks, Sharks, Backyard Nature Study, Seashores and more. There are some great free lessons you can try to see if this program is a good fit for your kids.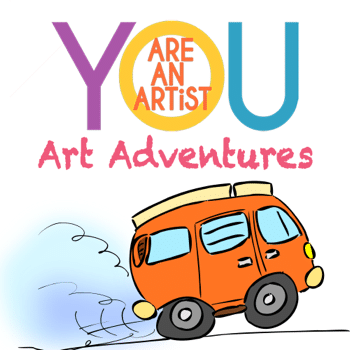 If you are looking for a reasonably priced homeschool curriculum to get you going next year then this is a great deal! We use it for my preschooler as well as select courses for my middle schooler. The price is for all the classes for all of the children in your home and this is a great 3 day sale! By Fall they will have over 400 courses all included for that same price! https://schoolhouseteachers.com/dap/a/?a=59468 (ref)