Have you ever worked really hard to set up the perfect read aloud setting? You know…made tea and crumpets with jam, adjusted the chairs (or beanbag pillows) just so? Only to have a toddler melt-down? An older kid suddenly remember an assignment or project that they must do? Bath time take longer than you planned? Unfortunately, more times than I care to admit we've lost the opportunity and wound up not reading at all.
There is something wonderful and fun about baking treats and setting up a fun 'book club' culture for your read aloud, BUT sometimes that just isn't the reality. I find that especially when you are dealing with preschoolers and young children sometimes you just need to take the opportunity and read.
If I spend 20 or 30 minutes getting everything ready I may miss the opportunity. If I keep books lying around in plain sight, I'm more likely to remember to just stop and spend a few minutes reading. I don't have to wait until we have a whole afternoon to spend reading. Just 10 minutes a day can allow us to work our way through a book.
Another lesson that I learned in setting myself up for success is to not wait until evening. While we occasionally read in the evening, I found that I'm much less likely to read if I wait. After dinner time tends to get taken up quickly with clean up, baths, etc. and the preschooler gets tired and disruptive. If I go ahead and read before dinner or in the morning, we are much more likely to actually read.
Screen time is an often debated and sometimes controversial topic but I think the points she brings up in this chapter are so very important. While every family has to make their own rules about screen time it is important to remember that even as adults the lure of screens can take us away from better options. I love the analogy of books being like watermelon and screens like candy. If I offer my children watermelon, they are happy and enjoy the sweet juicy (healthy) treat.  However, like most children if I give them a choice between watermelon and candy they are likely to choose candy. There is nothing wrong with candy in moderation, just like screens but it important that we help our children make books the default choice.
In order to help with that screen time balance and to help make books the default she suggests, "instead of certain times of day when screens are not an option, set times when they are. " This helps keep the parents from constantly having to answer questions about screen time and helps other options like reading and active play as the default activities.
I know in our family the more screen time I allow, the more they crave. We have occasionally taken a week long fast from screens and after a couple of day they stop missing them and return to naturally enjoying other activities.
Overall, keep it simple, keep books accessible, and make reading a default choice. In doing these things we set ourselves up for success in reading aloud. What simple changes can you make to help make reading the default in your family culture?
Resource Library and Affiliate Disclosure
When you sign up for the Schoolin' Swag free resource library you will get a link and password to the library, we are adding to the library each month with new items. You will also get a bi-weekly newsletter email to keep you up to date on what we have going on.
This post may contain affiliate or referral links, including Amazon affiliate links. As always I will never recommend a product that I don't believe in and you will never be charged more for purchasing through our links. It does help pay for the costs associated with the blog.
Deals and Freebies!
FREE: Check out this great new FREE resource for classical and Charlotte Mason education! Classical Christian Education & Charlotte Mason. Great for folks already homeschooling or if you have friends that are looking into it!
FREE Poetry Pack from Write Shop! 20 Printable Activities and Worksheets, including: Practice exercises, brainstorming worksheets, poem planning worksheets, word banks, and colorful lined writing pages
You Are An Artist is having a 25% off sale this week on several of their programs including American Landmarks, Sharks, Backyard Nature Study, Seashores and more. There are some great free lessons you can try to see if this program is a good fit for your kids.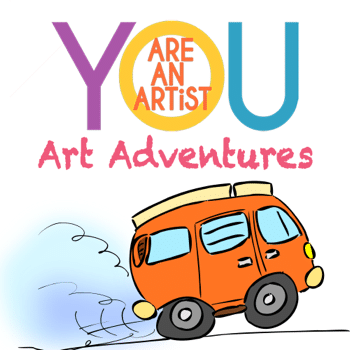 If you are looking for a reasonably priced homeschool curriculum to get you going next year then this is a great deal! We use it for my preschooler as well as select courses for my middle schooler. The price is for all the classes for all of the children in your home and this is a great 3 day sale! By Fall they will have over 400 courses all included for that same price! https://schoolhouseteachers.com/dap/a/?a=59468 (ref)